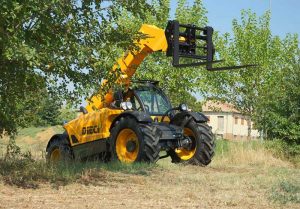 Dieci has a large range of Agricultural and Construction Telehandler models Ranging from 2.5 T, 6 metre reach to 21 T, 10 metre reach.
Along with purpose built Agricultural Models for Poultry, Piggery and Cotton industries and specialized Construction specifications.
Please don't hesitate to talk to us about your requirements. We are happy to assist you with selecting the right unit for your needs.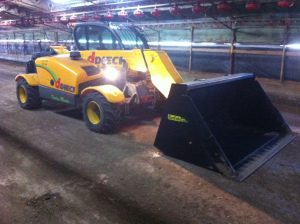 Dieci telehandlers are designed and manufactured in Italy and as such exhibit the styling, comfort, quality and performance typical of the high quality brands from this region.
Dieci Australia are genuine experts in telehandlers and in the various applications of our customers so we are able to locally design, customise and manufacture attachments and machine options that ensure each telehandler is perfect for the specific task it is required to perform.
Our customer support service, sales and parts has been developed to ensure we are never far away from our customers.
All Dieci telehandlers bought into Australia are certified as meeting the Australian Standards by way of an independently assessed design verification.
Construction Range
Agriculture Range